Bethzabeth Cabrera Lisojo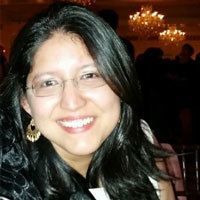 Bethzabeth has worked in the financial industry for the past 10 years and is currently the senior business initiatives consultant and vice president for the Wells Fargo Enterprise Digital Asset Management team. Within this role, she manages enterprise-wide initiatives in collaboration with her team.Ms. Lisojo has held several supporting roles within the retail, human resources and marketing departments at Wells Fargo. Prior to her current role, Ms. Lisojo was a legal assistant for the Attorney Offices of Laura Adjangba Esq.
She lives in Pennsylvania with her husband and son and enjoys volunteering.
---