Women Leaders in Action is a 501(c)(3) nonprofit organization based in New Jersey, USA.
WLA empowers women through personal and professional development to succeed in all areas of life.
The organization started with five women who created a support group for each other to meet and talk about their struggles in the various roles women play as mothers, daughters, sisters, wives, and work colleagues. Next, support group members created an official nonprofit to expand activities to a broader community.

Women Leaders in Action works to lift and support women in their careers and personal lives. WLA also organizes community outreach activities and supports health initiatives like diabetes preventive care.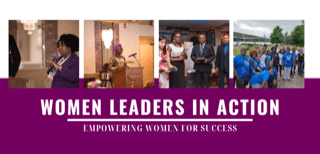 ---
Mission
Women leaders in action is a non-profit organization, dedicated to empowering women for success through personal and professional development, mentoring, promoting diabetes awareness, and community outreach activities.
---
Vision
Empowering women for the development of our communities, societies, and the world