Nelson Aluya, MBBS, MD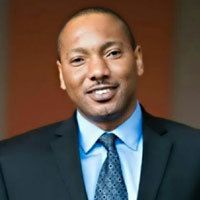 Nelson Aluya is medical doctor with extensive broad base training and  clinical expertise in over three continents - Nigeria, the United States, and Jamaica. Dr. Aluya is currently an assistant professor of Medicine at the New Jersey Medical School, Rutgers University, Newark, New Jersey. He is also an attending physician at the University Hospital in Newark New and also works with the Sinai Sub-acute Rehabilitation Center. Dr. Aluya is trained in both Pediatrics and Internal medicine.
Dr. Aluya has tremendous experience in the medical service working with institutions including the U.S. Centers for Disease Control (CDC) in New Jersey to leading multiple local and international medical missions where he has provided his expertise and selfless service to low social economic groups as well as economically and socially displaced and migrant families. He is also a member of several professional Associations including the American Medical Association (AMA), Association of Nigeria Physicians in America (ANPA), and currently serves on the boards several non-profits. Dr. Aluya continues to dedicate his utmost effort to teaching and research to improve health care delivery for people especially in the area of diabetes.
---