Doreen Awuku-Agyeman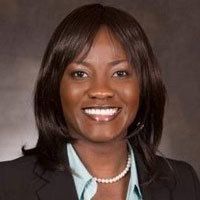 Doreen Awuku-Agyeman is currently the Director of Segment and Multicultural Marketing Strategy at Cox Communications. In this role, she oversees all aspects of strategic planning and delivery of marketing campaigns that target the Hispanic, African American, Asian American, and LGBTQIA+ segments.
Prior to joining Cox Communications in January 2021, Ms. Awuku-Agyeman spent 16 years at Verizon in various high-profile positions that included leading the company's marketing strategy and value proposition efforts toward launching the world's first 5G Home Internet and 5G Wireless Mobile services for the company. She also led and managed the company's first wireless and wireline bundle offer program, as well as initiating demand generation, customer retention, and system integration programs for newly acquired companies. Furthermore, she managed the company's multicultural marketing and retention programs on the creation of Verizon's first CMO organization in 2016.

Ms. Awuku-Agyeman holds an Advanced Project Management Certification from Stanford University; an MBA from the University of Maryland; a dual Master's degree in Business Management and Public Relations also from the University of Maryland; a Bachelor of Science Degree in Computer Networking from Strayer University; as well as a degree in Public Relations and Advertising from the Ghana Institute of Journalism.
Ms. Awuku-Agyeman is also an Executive Board Member for Global Sky Limited; the Vice- President of Holy Child Past Students Association of USA/Canada, and the President of Ministries and Board Administrator for the International Central Gospel Church Liberty Temple of New Jersey. Doreen lives in Atlanta with her husband and son.