Mavis Awuku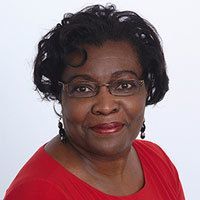 Mavis Awuku was born and raised in Ghana until she moved to the U.S. at 14-years-old.
She has a Bachelors in Accounting from SUNY Binghamton and has over 25 years of experience as an accomplished accountant with a deep knowledge in financial analysis and reporting for both for profit and non-profit industries.  She brings to WLA a set of strong organization and analytical skills with thorough and precise attention to detail.
As the WLA treasurer, Ms. Awuku hopes to use her expertise in the financial world to shape and guide the financial activities of WLA. Ms. Awuku is also devoted in using her time to guide, and mentor young women in her community, Haiti, and Africa.
---