Judie Saintilus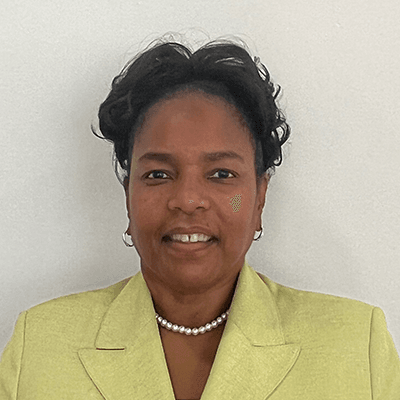 Judie Saintilus is an accounting professional with over 30 years of accounting experience in auditing and general accounting with a focus on non-profit and healthcare.
Judie holds a Master's in Business Administration with a focus in Healthcare Administration from Georgian Court University, a Bachelor of Science in Accounting from Georgian Court University, and is a Certified Materials & Resource Professional (CMRP) with the Association for Health Care Resource & Materials Management.
She was born and raised in Brooklyn, New York, to Haitian immigrants who came to the U.S. to achieve the "American dream."