Catherine Mutunga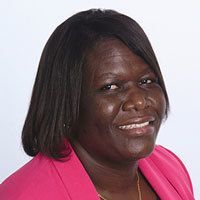 Catherine Mutunga was raised in Kenya and went to university in India where she obtained a Bachelor of Arts (Honors) degree. She started her career in Kenya as a pharmaceutical sales representative.
Ms. Mutunga currently works at the Kenya consulate in New York City, managing and coordinating all international and diplomatic matters as well as visa and passport control.
As the governance and compliance coordinator, Ms. Mutunga works closely with the treasurer to ensure that all financial needs for WLA are organized, tracked, communicated, reported and are in compliance with the appropriate regulations. She is the proud mother of two young boys, Keith and Johnson.
---