Avril Jude Okeke, CPA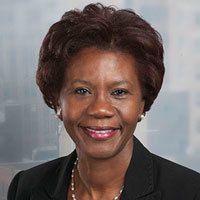 Avril Jude Okeke is an associate director for Accounting at Ernst and Young. She has over 25 years of comprehensive accounting and financial services experience in corporate accounting, benefits accounting, external and internal auditing; risk assessment and risk mitigation initiatives; financial statements analyses; tax return preparation for individuals, partnerships, non-profits, and corporations; and preparation and presentation of various financial reports for internal and external stakeholders including Boards of Directors.
Ms. Okeke is passionate about empowering others as an advisor and mentor to many professionals and accounting and business students. She is a corporate and academic board member on the National Association of Black Accountants, Boston Metro Chapter. She holds a BSBA in accounting from Northeastern University, Boston, Massachusetts. She also has two adult children and lives in Union, New Jersey with her husband, Joe Obi Okeke.
---